Radium Communications Group is made up of other Trading & Consulting companies to assist in building it outsourcing propositions for clients.
Radium Communications uses business synergy to uniquely offer high-quality outsourced digital services at affordable prices. Our expert creative design, web development, user experience, digital marketing, and business web support services collaborate closely, which both add value and reduce costs. This service collaboration combined with our clients' industry knowledge helps Radium Communications ensure that businesses stay competitive online.
From High Tech, financial services to Consumer goods and Pharmaceuticals, we've ploughed our trade in many industries over the last 10 years, hiring many a digital contractors in the process. Its' given us a unique perspective on digital marketing and media, to do it right, you have to own a T-shirt and know how to talk about it, without the techie nonsense or the creative snobbery.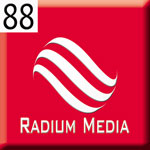 Radium Media provide the following hosting services:
Shared Hosting
Reseller Hosting
VPS Hosting
Dedicated Servers
Cloud Hosting
Cloud VPS Hosting
Radium Media – Web hosting built to size for the USA, Europe and Australasia.
If you would like the Radium Media team to custom build and hosting need for your company, or if you have any questions about additional services click here or find the websites at:
COMING SOON our new Global Website – www.radiummedia.com
London, United Kingdom – www.radiummedia.co.uk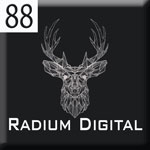 RADIUM DIGITAL is a digital agency that revolutionises business models, customer experiences and operations to help traditional businesses grow in the digital age.
Founded in 2016 is a new kid on the block, but has a long history through Radium Communications as a new breed of strategic partner for global enterprises, Radium Digital fuses digital ingenuity, management consulting rigor, and startup creativity to raise the bar in digital services. Radium Digital solutions help enterprises understand trends and benchmark their digital capabilities against best practices and competitors and build solutions at a pace faster and more efficiently.
"Reach, don't preach: Digital marketing is simply putting your customers first." ~ Anonymous

 
Radium Digital has successfully created innovative business strategies, realigned roadmaps to corporate objectives and delivered innovative digital and mobile experiences to global enterprises with proven strategic planning and digital commerce experience in B2B & B2C financial services, banking, investment platforms, fintech, travel, hospitality, utility and energy, pharmaceutical, retail, IT/telecoms industries.
We offer the following digital services:
Digital Experience Optimisation (DXO)
Customer Experience Optimisation (CXO)
Improve website performance
Increase visibility
Improve engagement
Online identity
Digital marketing partner
Digital strategy

Digital review and online audit
Research & analysis
Digital campaign planning

Web design

Information architecture (IA)
Web development
Content management
Website copywriting

Online marketing

SEO
SEM
PPC
Affiliate marketing
Email marketing
Conversion rate optimisation
Content marketing services

Social media

Social media training
Social app & competition app development
Blog management creation

Mobile sites & apps

App Development Solutions
For more Information on our Group Services.
Click Contact Us to speak with Us today.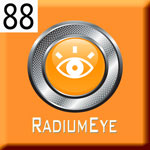 RadiumEye provides services for:
Advertisers
Our Ad Network spans hundreds of top games, applications and top comScore content sites on the Web. We don't just sell random ad impressions: we connect you to your audience, saving you money.
Publishers
Through leveraging our proprietary data and brand relationships, RadiumEye can help you maximise the monetisation of your site.
Insight & Social Solutions
RadiumEye Insights engages and finds your social customers and community. We help you find them, find their passions, and motivate them to participate so you can all make good things happen for each other. You get to build your brand even further and improve customer service and increase sales from insights found.
Check us out at www.radiumeye.com Coming Soon in 2016!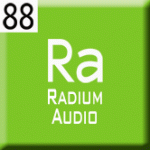 Radium Audio provides services in:
Radium Audio is the label that started downunder in Melbourne, Australia. It began after Daniel Easterbrook worked in the industry for ELFA with software technology like Emagic (now Apple) Logic recording artist's and TV jingle's in 1998. Over the years it gained the reputation as a regarded TVC jingle business.
The business now is dormant, you can still find the website here at www.radiumaudio.com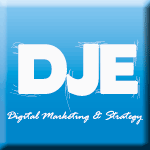 Daniel provides services in:
Digital Marketing & Communications Planning
Web strategy & consumer insight analysis
User Experience UX & Customer Experience CX
Marketing Automation & Business Process
Social Media Marketing SMM
Content Creation & MVT Optimisation
Online Reputation Management & Partnerships
Social Network & Blog Consulting
Search Engine Optimisation SEO & Pay-Per-Click PPC
Affiliate Marketing CPA & CPC
Email Marketing Co-reg, CPA and CPC
SMM Training and Speaking Events
Web analytics, attribution & metric insights
Companies have been increasingly leveraging social media technologies such as blogs, micro-blogging, wikis, podcasts, video, RSS, social networks, online communities, and social bookmarking to:
Increase brand visibility and client engagement
Gain customer insight analysis and feedback
Promote products and services
Interest offline media
Increase Web site traffic
Crowdsource new product or service ideas
Handle reputation crisis management via online PR or SEO issues
I work with clients in several ways offering a custom solution based on company objectives, resources, and budget in:
Training
Mentoring
Consulting
Outsourced Solutions
Brand Ambassador Program
Brand Ambassador
Daniel offers a solution for companies looking to develop their presence offline, as well as online. We will serve as an internal Brand Ambassador for our clients handling both social media and traditional business development. This solution is based on six months to one year minimum engagement, and the role includes that of a Marketing & Communications Consultant combined with a Social Marketing Director or Social Branding Director.
"Brand Ambassador Program Combines traditional business development with social media." ~ Daniel Easterbrook
Traditional Marketing/Public Relations/Business Development
Press releases to targeted reporters
Relationships with key trade and industry associations
Strategic partnerships
Speaking engagements
Attend Industry Events
Representation at Trade Shows
I'm available for press quotes, and will respond as quickly as possible, find me on my contact page or find the website at www.danieleasterbrook.com
Outsourced Solutions
Daniel has created a solution that includes all of the benefits of having an internal social media marketing team, without the overhead.